Arielle June was a wonderful, beautiful baby.

She was our piece of heaven in a to-go size.

Arielle's life, like her parents', was very intense, very fulfilling, and

filled with success.

Our relationship with Arielle has been much more that the two and a half

weeks after her birth.

From the first day we saw her in the womb we knew she was a very special

baby, with a precocious personality.

Even in the womb Arielle loved to stretch and to play, and to kick to the

beat of Genesis songs.

When she was born, she showed us what a tiny amazing little girl she was.

For such a small child, Arielle June was extremely strong. We realized this

when Jill became very sick and Arielle had to be born six weeks early.

While other children in the special care nursery slept and looked dazed,

Arielle would look around and smile. She was released from the nursery well

before her doctor's expectations.

Amazingly, Arielle's conditions improved well before her mother's.

Everyday that Arielle was home she brightened her parent's days

and made us very tired at night.

Each day she seemed to learn something new and develop another expression.

At one week Arielle would climb across your chest, lift her tiny head, and

gnaw your finger to the bone.

Arielle especially loved to stretch in the afternoon sunshine

search for toys, and give inquisitive looks to her parents.

For such a small baby, she could grunt with the best of them.

Up until the moment she died, she was healthy, happy, growing bigger every

second, and loved dearly by her parents.

Arielle June died in her parents' arms, very early Sunday morning.

Her life was a perfect summer day that never ends.

Where dips the rocky highland of sleuth wood in the lake,

there lies a leafy island where flapping herons wake.

The drowsy water rats- there we've hid our fairy vats,

full of berries and of reddest stolen cherries.

Come away, o' human child- to the waters and the wild-

with a fairy hand in hand for the world's more full of weeping

than you can understand

*



*



*  
away with us he's going

the solemn eyed

he'll no more hear the lowing

of the cows on the warm hillside

for he comes- the human child,

to the waters and the wild

with a fairy hand in hand

from a world more full of weeping

than he can understand

                                      - W.B. Yeats

***** Jill and Jason wish to thank all of the support and love they have received from caring friends and family. Although Arielle is not in their arms, she will remain in their hearts forever. If you are interested in contributing to Arielle's memorial fund through "Angel Babies", in lieu of cards or flowers, please contact Jason or Jill Chasse with the above button. Thank you and blessings *****

"Take my hand and lead me to salvation-

take my love,  for love is everlasting.

And remember the truth that once was spoken,

to love another person is to see the face of god."

                                                   -Les Miserables

June 3, 2002

My daughter died yesterday. It's not like te movies or the TV specials you see. It's not like the psychology books or help groups.

It's a real nightmare.

Everytime I think I've stopped crying, I think about my daughter's tiny hands or her cute little expressions and I burst out into hysterical tears. She was so beautiful. . .

    . . . perfect.

We don't want to forget her - every special moment that we all shared as a family.

       It was perfect.

September 17, 2002

Hi my baby girl,

How I wish you could be here with us. It's amazng to think that last year at this time you were just joining us in life. Daddy and I still think about you everyday. We are slowly coming to accept your death and focus on our good times. Your grunts still make us laugh, as do your silly expressions in our memories. Life seems different without you, but we will try to smile and continue to be a loving family, even though our little angel is not in our arms.

. . . for men do cry when they can see their loss of immortality.

And tears will come in endless streams

when mindless fate destroys their dreams.

-Ken Faulk

They say that you're an angel, with God now safe and free

But I don't want you in God's arms, I want you here with me

They say you're in a better place, with only love and bliss

But what beats mommy's gentle arms and daddy's loving kiss?

How can I let my baby go when she just held my hand -

a brief moment I was happy, like bubbles on the sand

Now I forget that hand in mine, I forget that cry

I forget that dear sweet smell, and learn that babies die

I'm trapped under a tidal wave and cannot catch my breath

I thought that I knew how to swim but I can't pass the test

But maybe you are an angel and look down now on me

And maybe you're in heaven where you're happy, safe, and free

Maybe you're an angel, with hope and peace to give

I know my tears won't bring you back, I know that I should live

So if you are an angel, help me dry my tears;

help me see the light of day and make it through the years

And if you are an angel, bring to me a smile

Maybe I can laugh again- be happy for a while

Out the wave now rushes and I come up for air

Maybe I can let you go and know that I still care

They say that you're an angel, and who knows if that's true

who can say the morning fog will lift before the dew

But I know you're my angel, and you can hold my hand

and give me special memories, like bubbles on the sand











-Jill Diana Chasse













July 2, 2002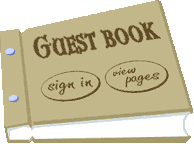 "If the essence of my being has caused a smile to have appeared upon your face

or a touch of joy within your heart, then in living- I have made my mark"   -Thomas Odem, Jr


Ere sin could blight or sorrow fade,  Death came with friendly care;The opening bud to heaven conveyed,  And bade it blossom there.
                                                              Samuel Taylor Coleridge

Arielle June Chasse

5/15/02 - 6/02/02

O fairest flower! no sooner blown but blasted,

Soft silken primrose fading timelessly.

                                                           -John Milton

Click above to see all of Arielle's webrings

I can still hear her cry, I can still see her face

But deep in my heart there's a big empty space

There's a deep open gash and a wound that won't heal

For the life of my daughter that heaven did steal.

I can still hear the songs that I'd sing her each night

I can still touch the dream with her future in sight

But cold empty arms I now hold by my side,

replacing my baby with tears that I hide.

I look at the children that play in the snow;

All nestled and warm as their parents do glow

I look at my husband who watches that light

that's missing from our hearts, as tears we do fight.

We still wonder why she was taken away

We still wonder how our blue skies turned to gray

We still wish it all was just a bad dream

But sometimes the nightmares are just what they seem

I can still hear her cry, he can still feel her hand

We remember the dreams for the future we planned

We comfort each other and help us to see

that our daughter lives on, now,  in our memory.